The Dean jean™ for women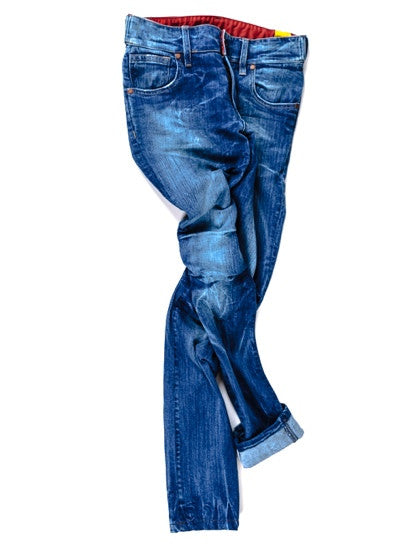 PRE ORDER NOW - FULL REFUNF IF NOT HAPPY
AT REDUCED PRICE AND GET YOUR FYT JEANS - Limited offer!
JUST SEND US AN EMAIL TO info@fytjeans.com
Slim straight fit, tailored fit brings modern sophistication to a classic straight leg style. Manual distressing lightens the vintage indigo shade of this classic five-pocket design with gold contrast stitching, slightly stretched for comfort, resulting in a unique and authentically lived-in look.
Novel engineering created an inseam (crotch) with reflective material in the hidden inner elastic tissue and inside seams in both legs (when turned outside), providing protection when riding your bike or motorcycle.
Designed and engineered for the way you lead your life in the 21st century, the FYT Jeans are the most versatile and comfortable clothing you've ever experienced. They will move with you!
The Dean jean™ style has the innovative FYT Jeans major innovations:
Because your knee is bent most of the time, the excess material that accumulates on the back of trouser knees was strategically removed, reducing temperature, humidity and pressure (up to 77% compression reduction in the backside of the knee and 65% in the front side); 
Hidden elastic embedded in the waistband accommodates to changes waist dimensions with shifting posture, reducing compressive forces where the trousers grip the waist by 90%;
Because inseam (crotch) length varies considerably when sitting, the FYT Jeans design and engineering incorporates an invisible zipper in the sacral area (hidden in a traditional jeans seam – yoke) allowing for added inseam length when sitting. A reflective inner elastic tissue, in contrast with The Dean denim adds comfort and reduces compressive forces in the crotch by 55% and 50% in the sacral.
We are very proud of these innovative designs and are sure you will look for them every morning!
Only with your support will we be able to fund further research and development into more ergonomic clothing - and so that we can produce FYT pants in a larger variety of sizes, cuts, washes, and fabrics.
FIT & SIZE 
Composition: Light Denim, 98% Cotton, 2% Elasthane
Sizes Women: 26 - 27 - 28 - 29 - 30 - 31 - 32
CARE
Machine wash cold with like colors, inside out. Do not bleach. Iron medium, if needed. Low tumble dry, if needed.